Satin shoes are no longer reserved for weddings but are hot everyday wear this year. This extravagant, versatile fashion is likely to become anybody's favorite for its style as well as comfort. Satin, like velvet, belongs to the family of fabrics that offer long-lasting allure, making it perfect for evening wear. Recently introduced are some dainty satin pumps which work for day and can be paired with suits and even jeans.
Based on the occasion, these satin shoes serve as the perfect accessories for nighttime parties as well as daytime occasions. You can choose from the wide variety of styles and colors ranging from trendy platforms and chic sandals to comfortable flats and classy stilettos to suit your fashion statement. Here we list seven satin options that you can choose for your everyday shoe essentials.
1. Manolo Blahnik Point Toe Pumps
This elegant satin pump with patchwork features crepe trim and a self-covering heel. Padded insole and leather sole and lining add comfort to the unique style it offers. Navy and black upper with patchwork makes a classy piece perfect for any occasion.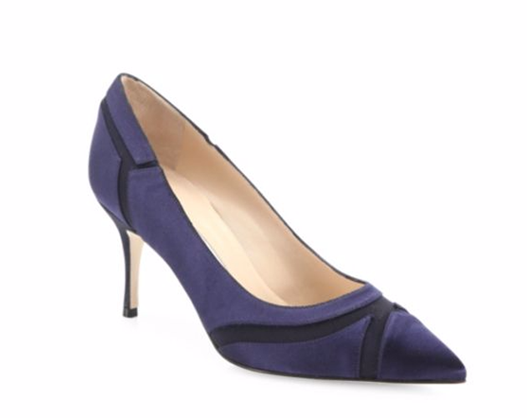 2. Giorgio Armani Pumps
Stylish satin pump from half D'Orsay silhouette has a beautiful, luminous red satin upper and a point toe. With a self-covered heel and padded insole, these pumps are sure to go with you all day without any trouble. A must-add to your wardrobe!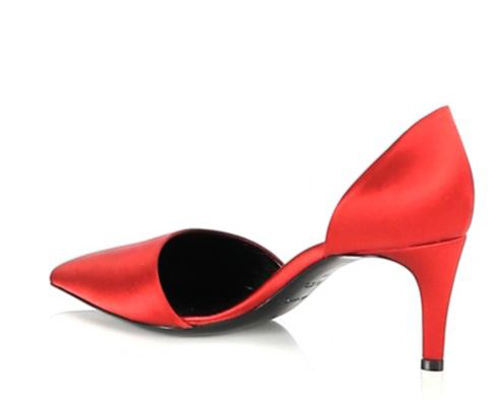 3. Miu Miu Satin Pumps
Elegant satin pump with embellishment and point toe looks luxurious with pearl crystal crowning. Beautiful limone color would go well with any evening wear.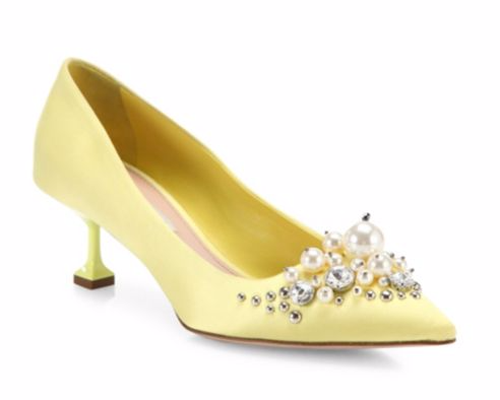 4. Paul Andrew Slingback Pumps
Everyday wear Celestine satin pumps are quilted and feature block heel to make them perfect choice for anybody. Flexible slingback strap adds to the comfort and fit so that one can wear them all day and night.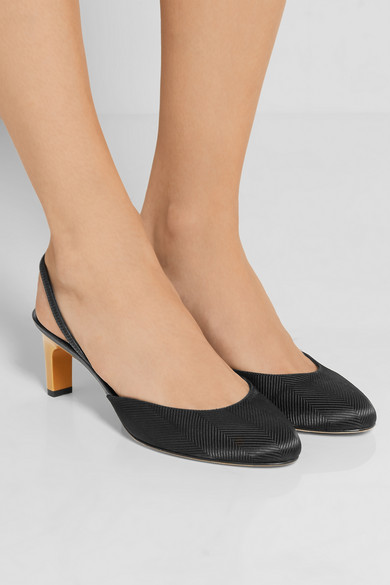 5. Kate Spade Satin Flats
Chic Britta flats from Kate Spade is a worthy addition to the D'Orsay style. Point toe and buckle closure impart an elegantly stylish look to the flats making them the perfect evening as well as daytime wear. Navy color goes well with any casual and formal outfit.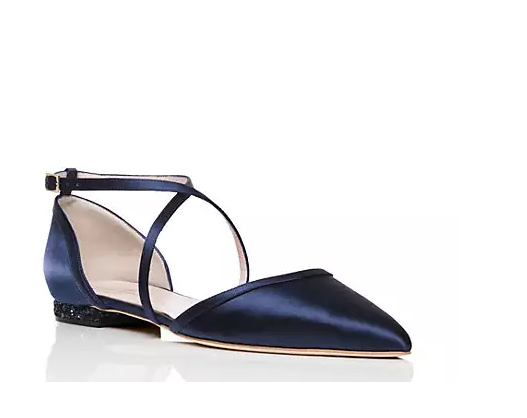 6. Roger Vivier Satin Sandals
Colorful satin slide sandals with Swarovski crystal buckle makes the best option for any occasion and even daily wear. It has a 40mm block satin covered heel and leather sole to keep you comfy all day.
7. Sarah Jessica Parker Satin Pumps
D'Orsay style satin pump from SJP has pointed toe and rich stone embellishment that completes your look to the best. High heels with back pull tab will definitely capture lot of attention whenever you wear them.